book a Guided Tour
Visit EGO & the Virgo interferometer
Galileo's telescope opened the door to the stars, EGO and Virgo opened a new window to the universe.
Take part in this unique adventure by visiting the largest European site for observing gravitational waves produced by extraordinary events in the land of the cosmos. Scientists, engineers and a booklet will accompany you throughout your visit to the EGO site. This free visit lasts approximately 2 hours and 30 minutes and gives you access to the Virgo interferometer site.
Course of the visit: popularization presentation on scientific and technical aspects, followed by a visit to the EGO infrastructures and the Virgo interferometer. Discover the incredible technological challenges of this detector!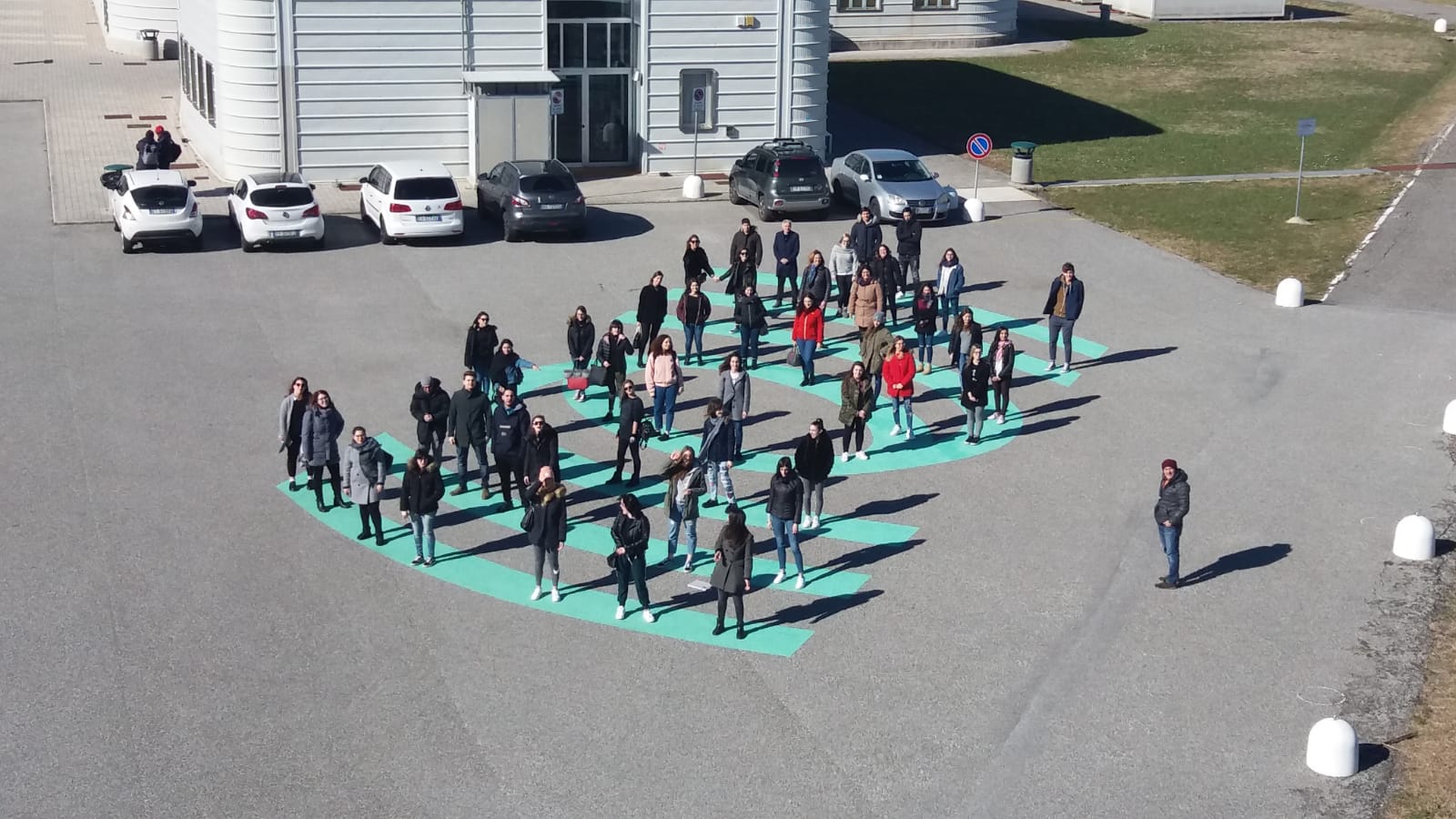 School group starts guided tour on EGO logo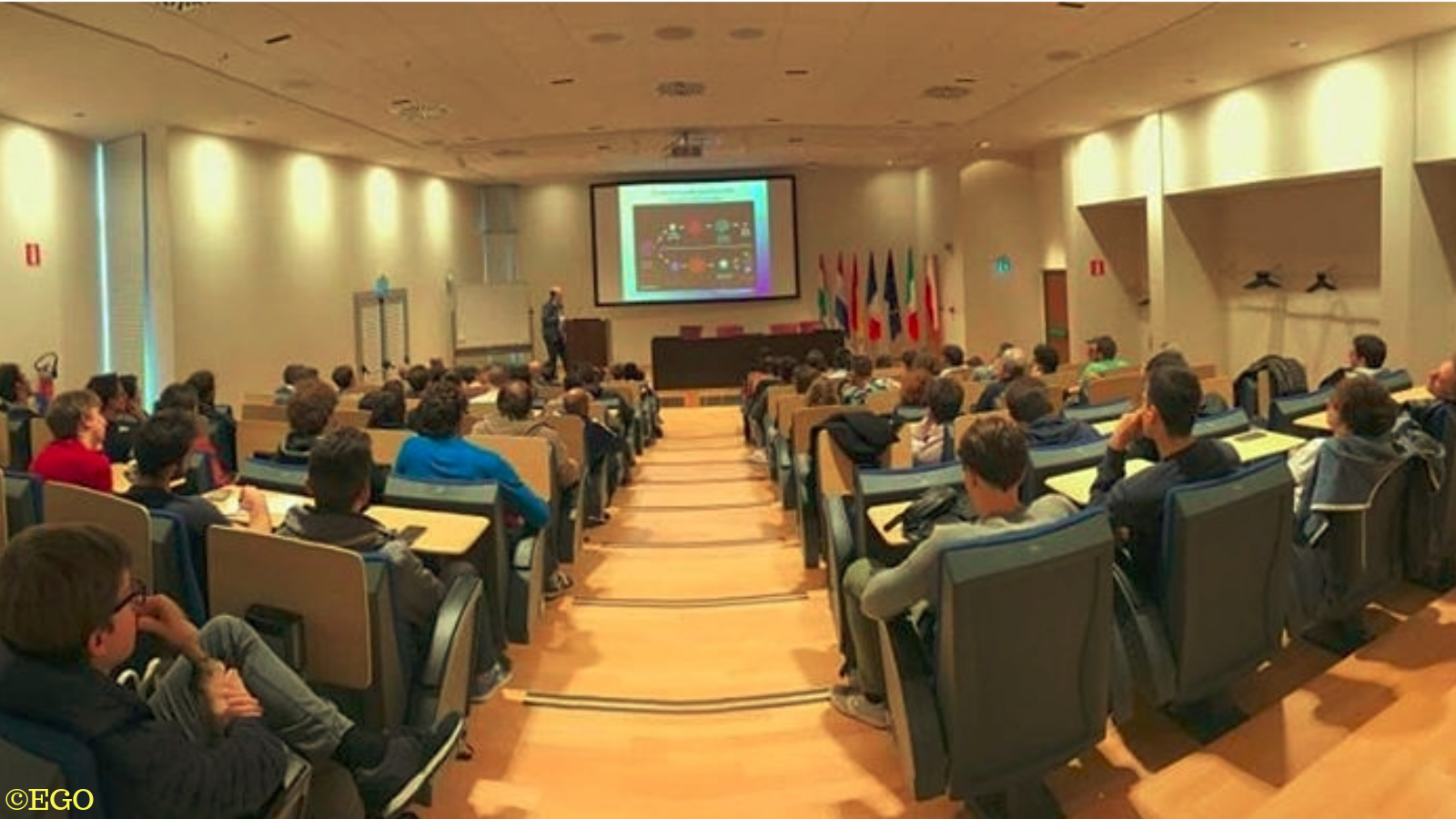 EGO-Virgo presentation in auditorium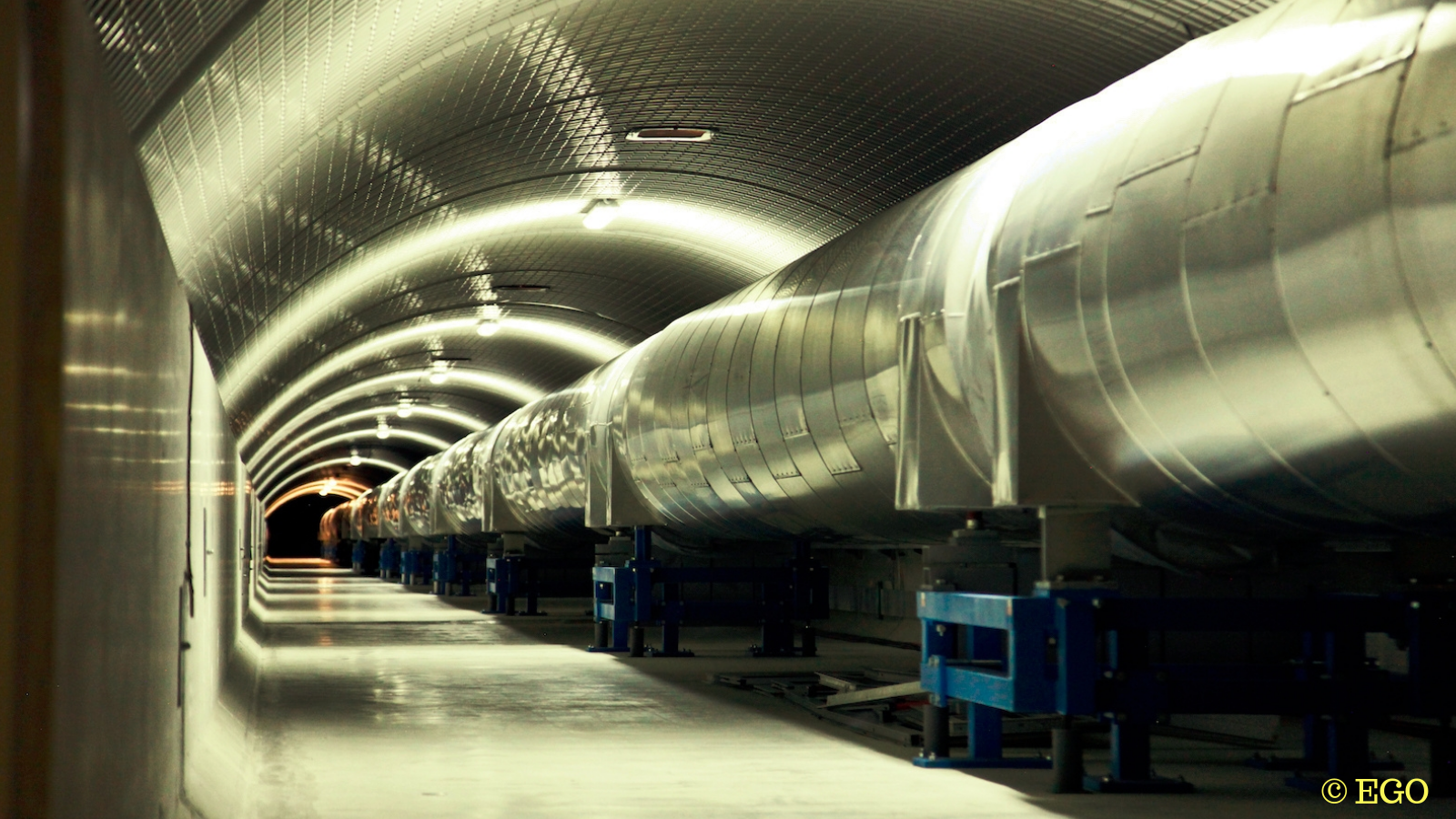 Inside Virgo tunnel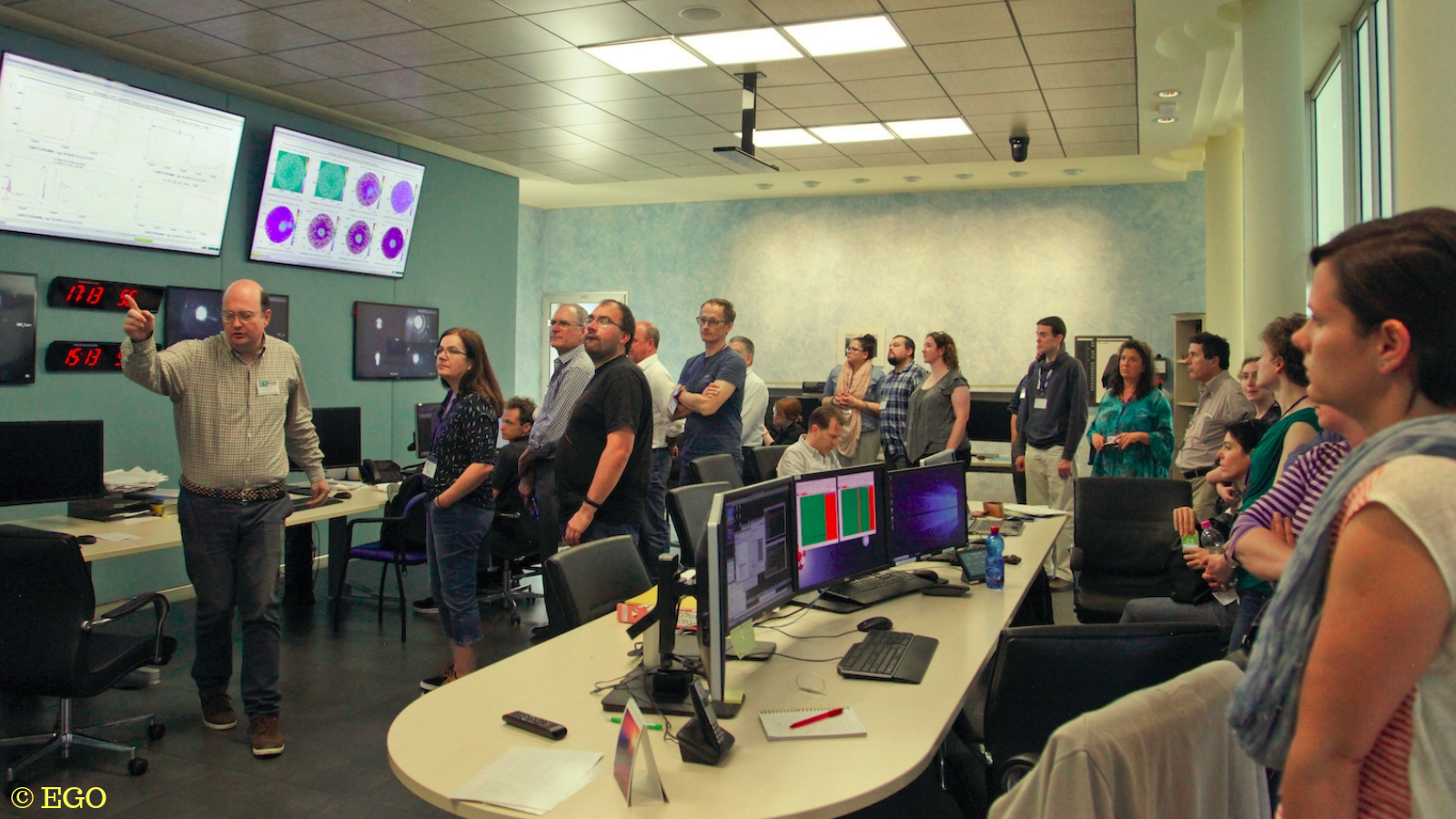 In the control room of interferometer Virgo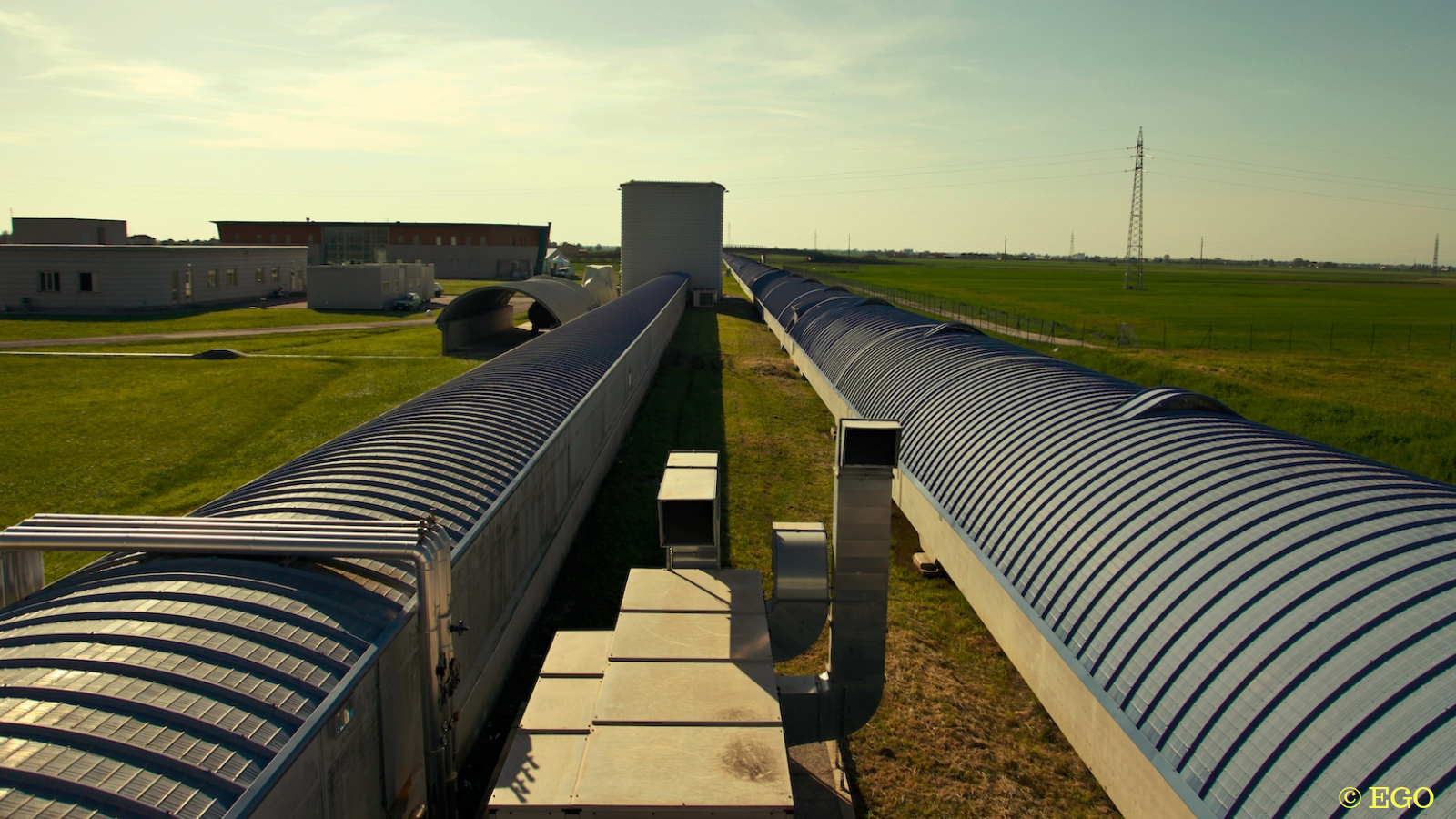 Laser beam cleaner infrastructure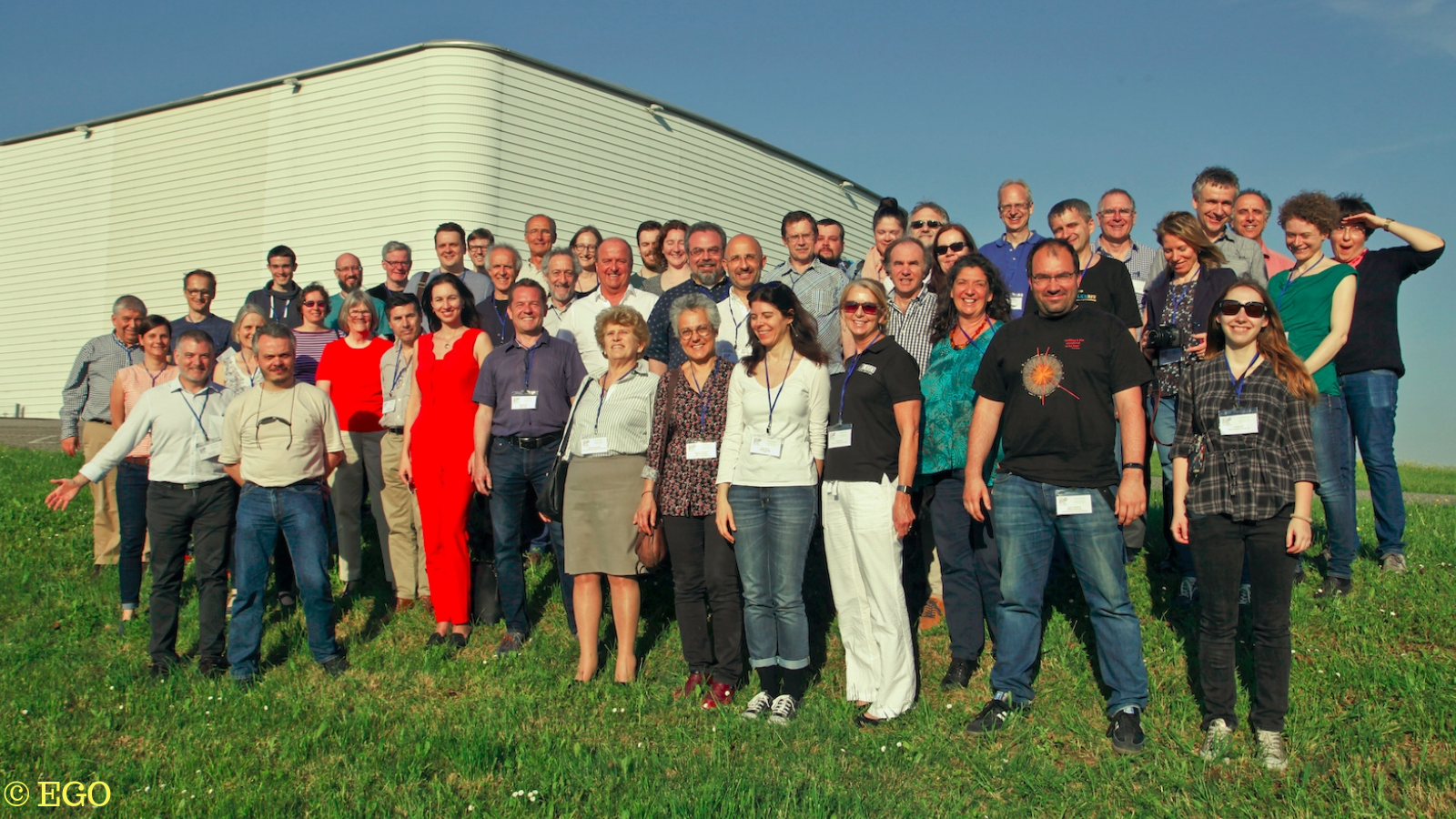 An amazing experience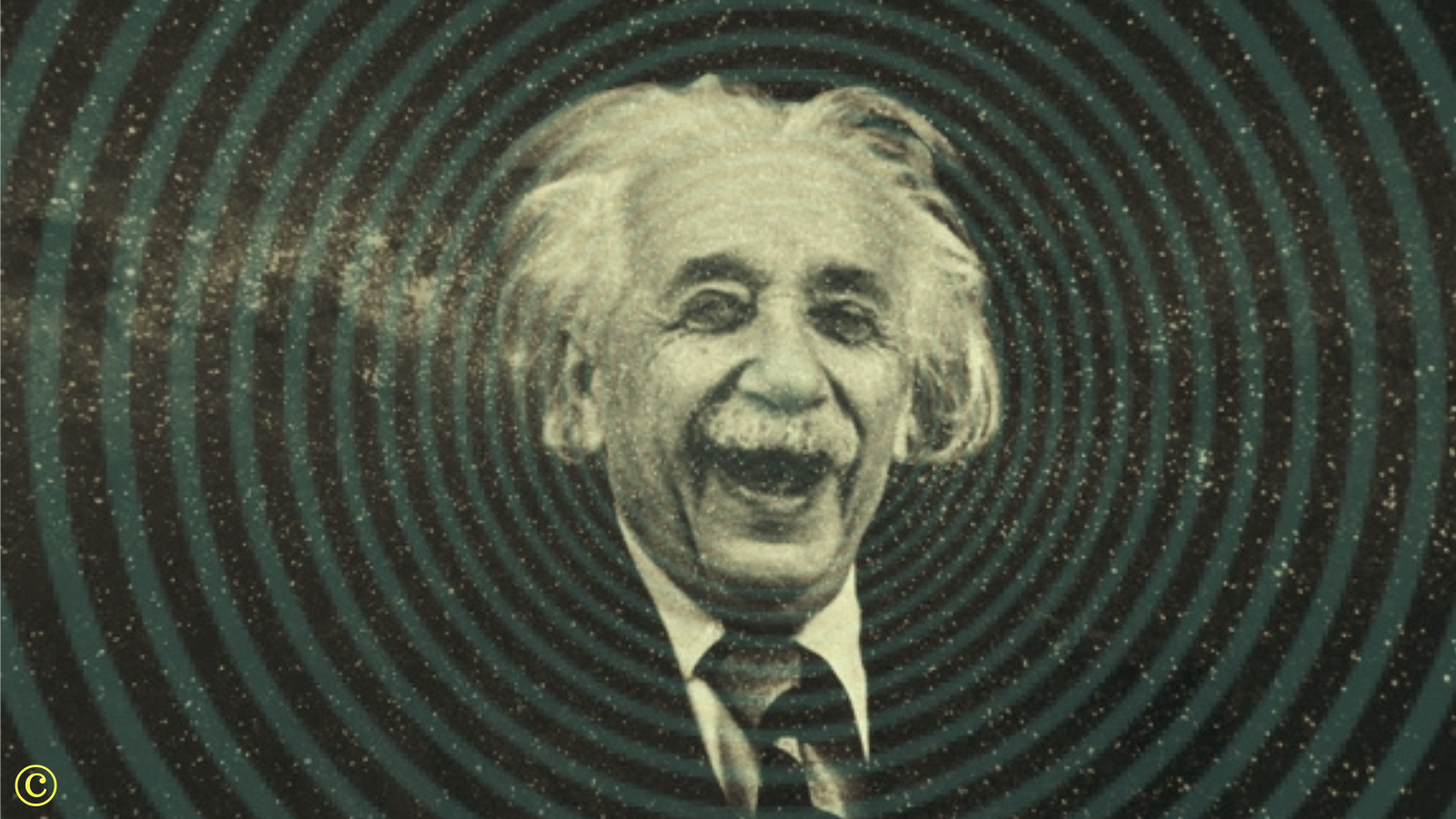 Welcome to the cosmos!
Presentation of EGO & Virgo interferometer
A general presentation in EGO auditorium will describe the gravitational waves physics domain and Virgo interferometer's technological challenges. A scientific vulgarisation exercice for a large public of visitors.
Visit of EGO and Virgo interferometer
A real visit of installations will allow you to see the control room, the Virgo detector inside and outside and also all services around the amazing experimental area.
Videos and Resources Links
Continue the adventure of gravitational waves, explore this discovery theorized by Albert Einstein and follow some videos that deepen the subject.
Click here